All CUPE members in Ontario are who are injured/missed time/ or filed for WSIB have Representatives that will help you along the journey.
Some examples of these injuries are falling down the stairs at work, a concussion from a student, twisted your ankle on the yard and many more.
There is a Representative on the East side of the school board, David James 613-930-0033 and in the West Nancy Ripley 613-349-0922.
Feel free to reach out to either of your Representatives.
WSIB_Fact_Sheet Injured at work 2023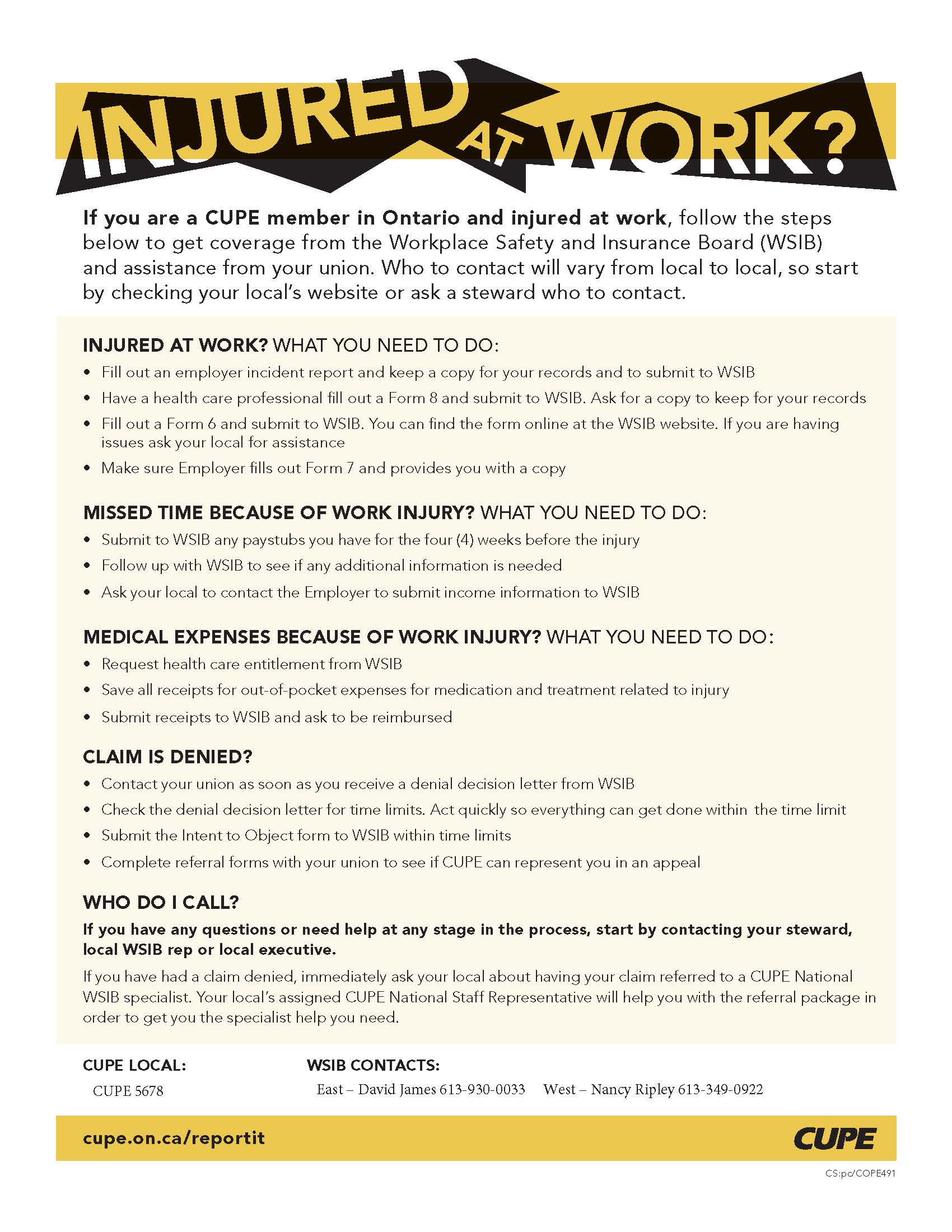 Canadian Centre of Occupational Health & Safety Free Courses
The Canadian Centre of Occupational Health & Safety are currently offering several courses for free, some due to the pandemic, though many have been no charge pre-covid as well.
Click on the link to browse through the list and take advantage of these valuable education modules.
https://www.ccohs.ca/products/courses/course_listing.html
CUPE Ontario Vaccination Policies Town Hall September 13, 2021
If you were unable to attend or want to re-watch the webinar, the relevant links can be found here cupe.on.ca/vaccinepolicyinfo/
Click her to view FAQ – Coivd-19 vaccines
Click here to view and download the OFL Covid-19 Health & Safety Guide for Education Workers