Early Black Friday Telus Employee offers.
Select from plans for as little as $45 for 50GB or $50 for 60GB Including Unlimited USA Roaming when brining your own device from Another Carrier.
Thinking of a new device? Get an iPhone 14 128GB for $15.00 or Samsung S23 FE 128GB for $0.00 with the Bring it Back Program.
New Plan Announcement: $60 100GB Unlimited Canada and USA Roaming Plan or $75 150GB Unlimited Canada and USA and Mexico Roaming Plan
Best offers: (New to TELUS)
Offer 1) BYOD PLANS: $45.00 Data Plan with 50GB of Data or $50 Unlimited Data Plan with 60GB Including Unlimited USA Roamnig ($50 plan available to TELUS migrations)
(Available when bringing your phone from another carrier. BYOD Plan for New Activations Only. No Contract and No Connection Fee)
Offer 2) $55.00 Data Plan with 65GB of Data included with the iPhone 14 128GB for $15.00 per month with the Bring it Back Program. (Total monthly $70.00 plus tax)
Offer 3) $55.00 Data Plan with 65GB of Data included with the iPhone 14 Pro 256GB for $20.00 per month with the Bring it Back Program. (Total monthly $75.00 plus tax)
Offer 4) $55.00 Data Plan with 65GB of Data included with the Samsung S23 FE 128GB for $0.00 per month with the Bring it Back Program. (Total monthly $55.00 plus tax)
Offer 5) $55.00 Data Plan with 65GB of Data included with the Google Pixel 7 128GB for $0.00 per month without the Bring it Back Program. (Total monthly $55.00 plus tax)
Telus Renewal are Eligible for all the Same Hardware Pricing. Rate Plan for Telus Renewals Start at $60 for 100GB of Canada And USA Roaming data.
More Offers:
1. Add a Watch or Tablet for $10.00 per Month to share the Data with your Phone
2. $25.00 Talk and Text Plan or $33.00 Talk and Text with 3GB of Data
3. Telus Smart Home Security. See Page 5 for More Details (Bundle with your Cell Phone and save up to $15 per month)
There are lots of other options for plans and hardware available.
Darryl Sandilands
Corporate Account Executive
P: +1(905)787-8969 x220 | M: +1(416)729-7717
1755 Pickering Pkwy, Unit 19
Pickering, ON, L1V 6K5

Edvantage is your exclusive member savings program that gives you access to special discounts, promotions and contests.
Click here to visit the "Edvantage" member savings website
Click here to request your New or Replacement Edvantage Card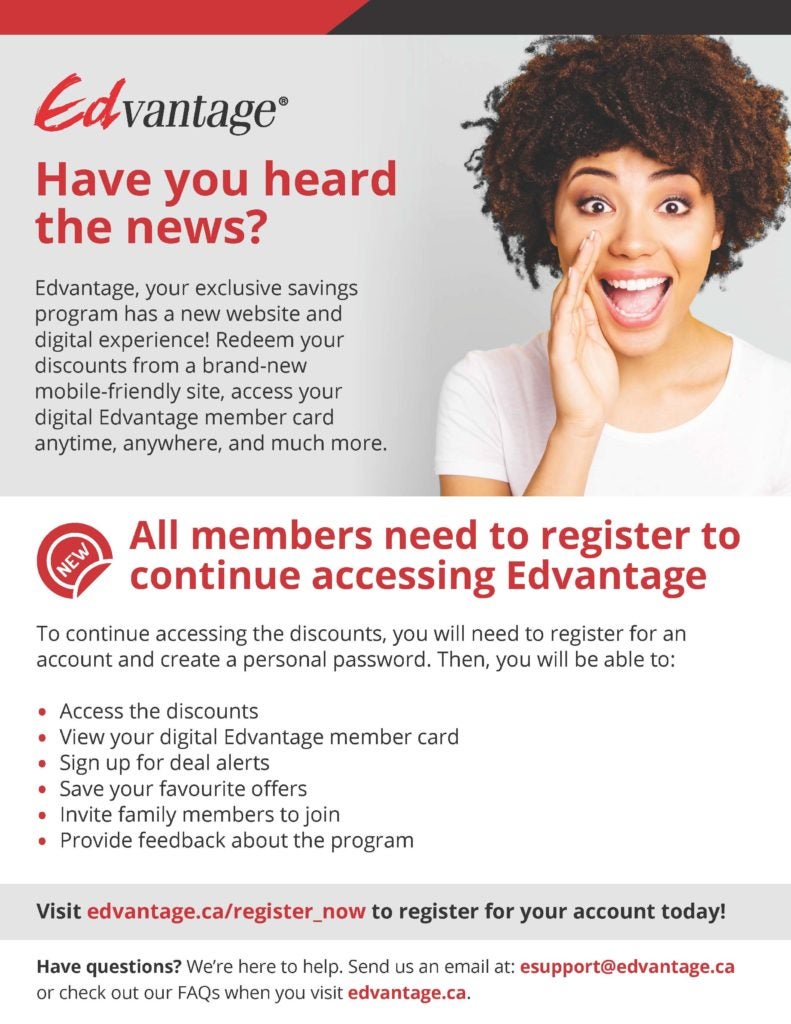 Don't forget that as an active CUPE 5678 member, you have access to the Edvantage program (www.edvantage.ca) courtesy of Ontario Teachers Insurance Plan group of companies ("OGC").
Edvantage is a discount program that gives you access to discounted offers on products and services from many categories such as:
Travel: vacations, hotel bookings, car rentals and more,
Entertainment: attractions, and waterparks,
Shopping: clothing, shoes, skincare and more,
Health & wellness: gym memberships, and personal care products,
Insurance: home and auto insurance,
Services: moving, wills, financial and more,
Gadgets & Tech: mobile phones and plans, appliances and more,
& more
Every partner has their own Partner Page on the www.edvantage.ca site, where you can view all details of their offer and instructions on how to redeem them. Most offers are redeemable online, some in-stores, few by calling the partner and there are few destination-based offers.
 Examples of destination-based offers:
Deerhurst Resort (Huntsville, ON)
Medieval Times (Toronto, ON)
Great Wolf Lodge (Niagara, ON)
Columbia Sportswear Employee Store (London, ON)
Need gift ideas? You can shop and save online, and even ship across Ontario and Canada with most partners. Here are some gift ideas:
Elva's All Naturals: (online) items for you (all natural cleansers, shampoo, toners, etc.) and your home (all natural cleaners, dish soap, laundry soap, etc.)
Little Blue House: (online) fun kids/family pyjamas, boxer shorts, aprons, notepads in holiday themes and other designs and much more.
Canada Golf Card: (online) for the golfers on your list, a card that gives you discount at various golf courses in Canada, USA and Mexico.
Cocoon Apothecary: (online and in-store) organic skincare
Note: Please keep in mind that the program's partners change from time to time, some leave the program and new ones join the program.
To view all available offers, you need to register for your Edvantage account. Since May 2021, Edvantage has a new registration and if you haven't registered for your Edvantage account since May 2021, you can start by visiting https://edvantage.ca/register to access the perks.
You will need the following information:
Your First Name
Your Last Name
Your Group Name: CUPE 5678
Your Edvantage Number: If you do not know your Edvantage number, please email info@cupe5678.ca
Should you experience any issues with the registration process, please visit the Edvantage FAQs: https://edvantage.ca/faq or, view the 'How to create your Edvantage account' video: https://vimeo.com/611799454
If you have already registered your Edvantage account, you will just need to login with your registered email and your password for all future logins. Login in here: https://edvantage.ca/Login
If you forgot your password, please use the 'Forgot Password' feature on the login page and reset it to continue: https://edvantage.ca/Login
While you are registering or if you have already registered, it's a great idea to subscribe for the Stay Connected: https://edvantage.ca/stay-connected. Once you sign up, you will receive notifications about new partners and their offers, Limited Time Offers, contests and much more. In every email, there is always an 'Unsubscribe' option if you wish to no longer receive these notifications and you can also manage your preferences from your Edvantage Account.
If you still find that you need further assistance, please reach out to the Edvantage Call Centre directly. You can find the Edvantage Call Centre contact information here: https://edvantage.ca/contact-us
When you email Edvantage, please include:
Your first & last name
Your group name
Your Edvantage #
A description of the issue you are experiencing.
Hope you find this information about the access and benefits of the Edvantage program to you helpful.
Happy shopping and enjoy your savings!
Thank you,
Your Edvantage Group Administrator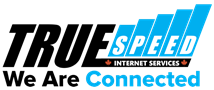 Truespeed Internet Services
491 Stewart Blvd, Brockville, ON
T: 613-865-7733  | truespeed.ca
OFFER:  No activation fee and first month of service free.